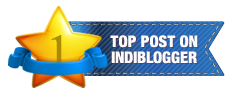 Mango is my favorite fruit. Every year I wait eagerly for March-April. Now everywhere the Mango trees have started blossoming. Every year I plant at least 2 Mango tree. This year I planted 4 trees. I decided to do a post on Mango tree and mango long back i.e in initial period of my blogging (June 2013). But now I think this is the right time. So these are the pictures -
Alphonso Mango Seed sown in Plastic container and watered.
Sprout from the seed
New red leaves becomes green colored after some days.
New leaves
Flowering of Mango tree. (starts in period from December to February)
Raw Mango ( Kairi ) Found generally in period February to April.
This was previous years view from my Balcony.

Alphonso Mango's
Ready to eat :)
(P.s - Please give me feedback on this post. )